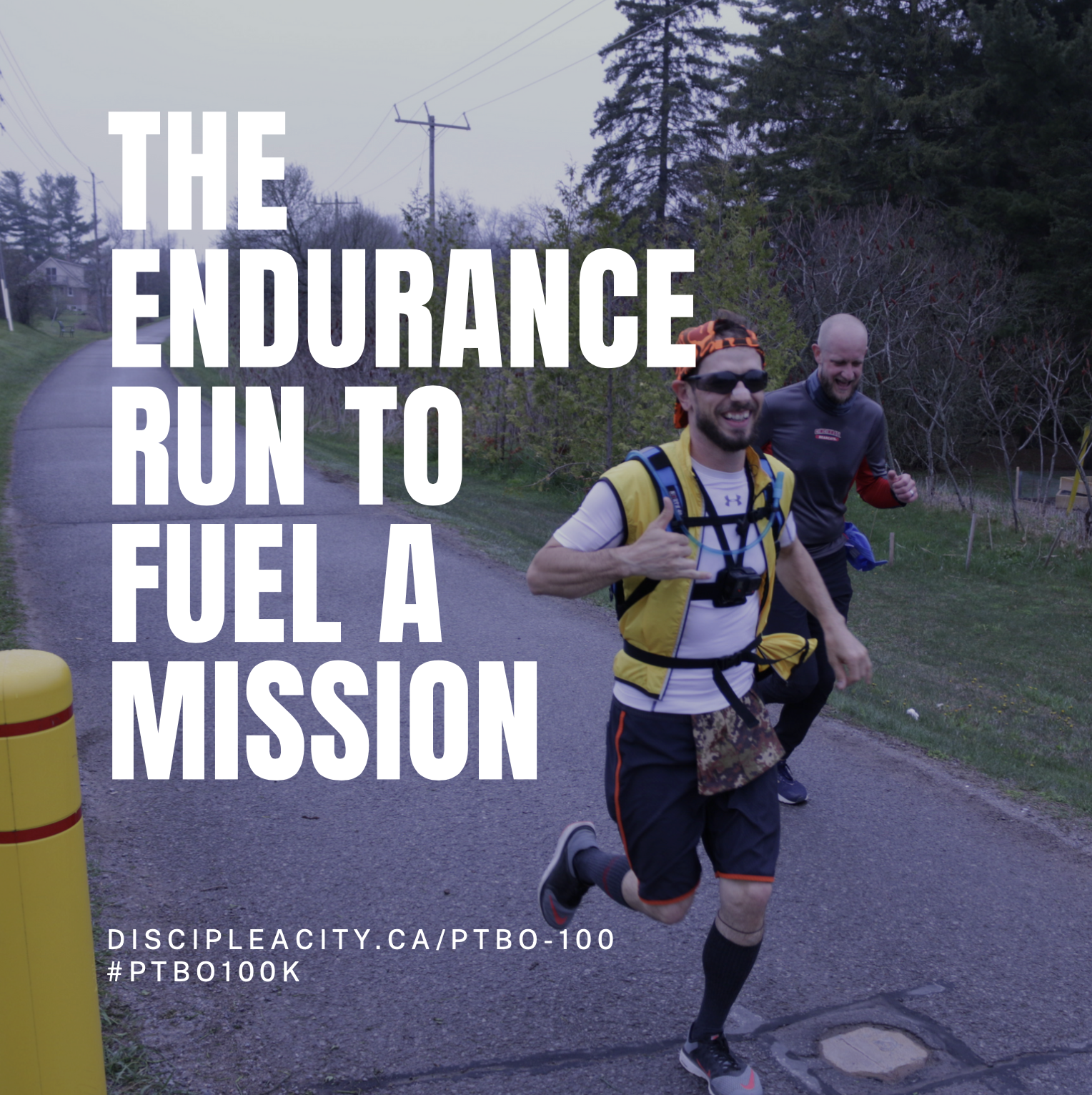 THE PTBO 100
Are You Ready to Challenge a Monster Endurance Run and help Fuel a Mission?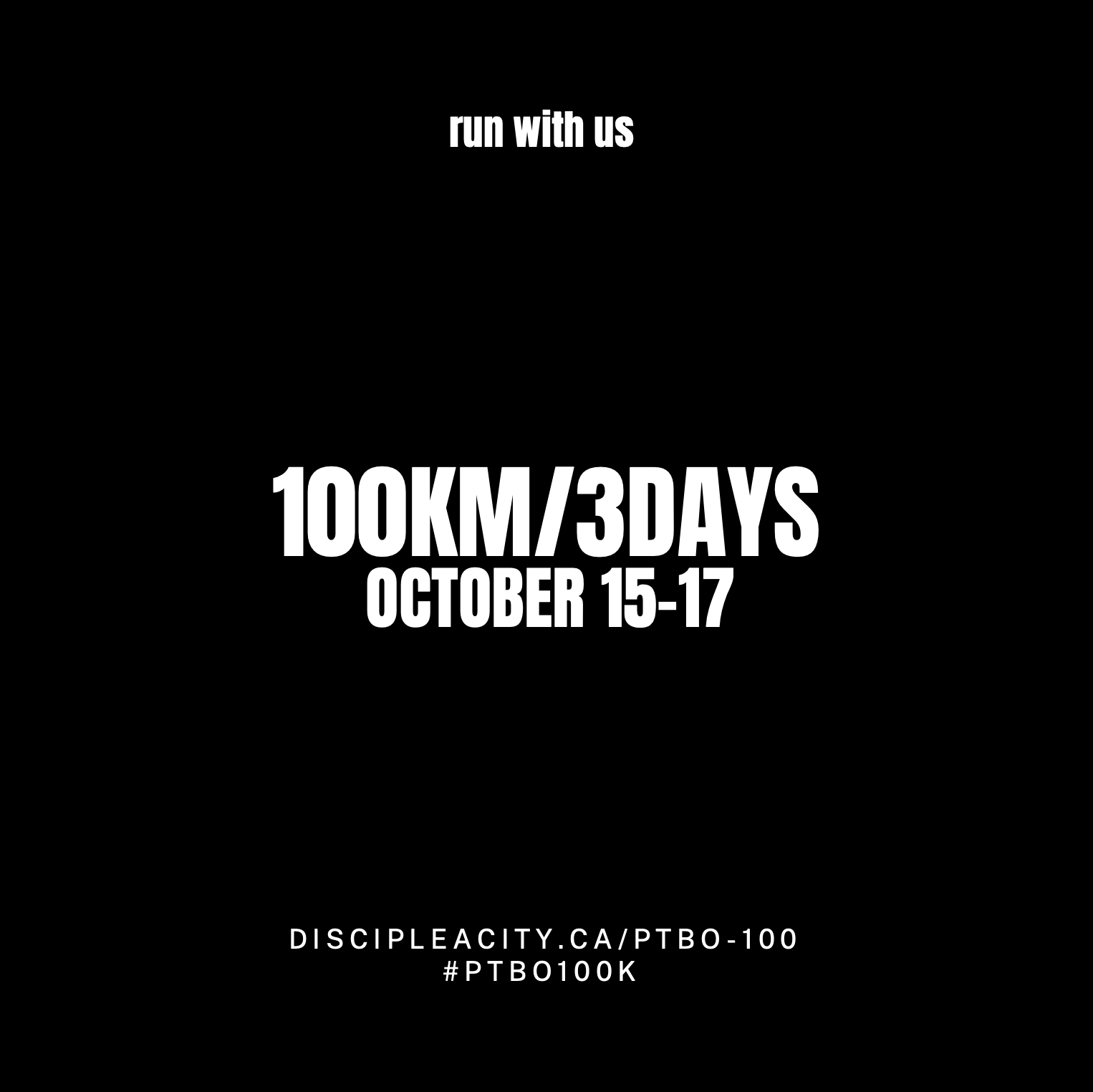 PTBO 100k / 

The Endurance Run that Fuels a Ministry
100KM.
3 days.
1 empowered ministry.
People are responding to the Gospel of Jesus, repenting of sin and being baptized into new life.
The PTBO100K is the fundraiser that empowers our staff and opperational team to train and deploy more churches and teams to share the Gospel.
We are inviting you as our BIG INCREDIBLE FAMILY to partner with this vision to see more people come to Jesus and a city transformed.
We are increidbly passionate about this!
DONATE to any of our teams:
Thanks for supporting our participants!
All Disciple a City donations and minsitry operate under the covering of Selwyn Outreach Center/The Church at Selwyn which is a registered Canadian charity: 132152786RR0001
All donations will recieve a charitable tax receipt.