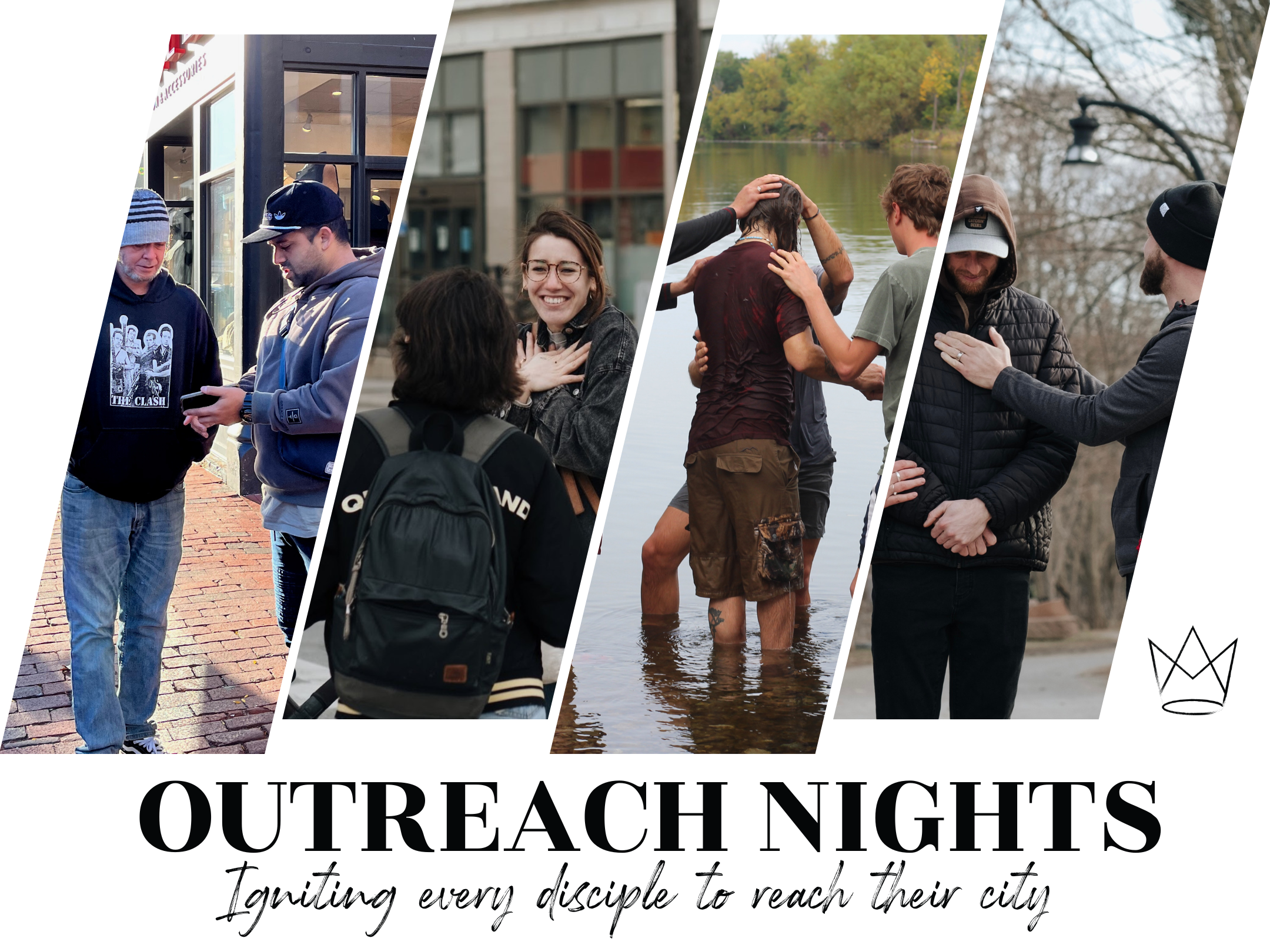 Outreach Nights & Local Teams
We connect, train and support many outreaches, churches and small discipleship groups forming all over Ontario and Canada. Each local outreach is committed to weekly evangelism and discipleship.
Here in Peterborough, we lead a local outreach night every Thursday night at Elim City Church. Come connect with a growing and hungry community that is excited to see others come to Jesus.
From 6-9:30om you will learn how to:
Share the Gospel
Pray for the harvest
Disciple new belivers
Lead your own outreach
Spiritual gift deployment (including healing & words of knowledge)
Prayer walking mobilization
If you would like our team to help equip your church, please send us an email.
Some stories of our community sharing Jesus.